Introduction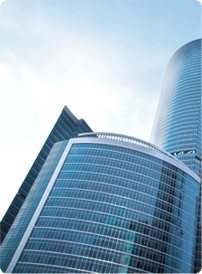 Shenzhen Greensea Shipping Service Co., Ltd.
Shenzhen Greensea Shipping Service Co., Ltd. is professionally engaged in the harbor service and the environmental protection in Shenzhen port for many years. As the member of Shenzhen Port Association & China Ship owners' Association, Greensea has been authorized and approved by ShenZhen MSA and CIQ, and qualified by ISO9001 and ISO14001. Based in Shenzhen port, our business across other major China ports----Shanghai, Qingdao, Xiamen, Ningbo, Nansha port etc.. Shenzhen Greensea provides professional and superior sludge disposal, Offshore anti-pollution.Ship stores supply ,garbage disposal ,oil tank cleaning services for vessels. Our Greensea Marine Pollution Protection and Emergency Treatment Consortia has 24 serive members in major china ports,which could provide SPRO&Sludge disposal services for the ship owners.

"Safety goes first and customers service are superior " is the service mission for Greensea corporation. Up to now ,we have built long term business relations with K-Line, BSM, Zodiac , COSCO, etc.,Our excellent service has got good reputation from vessels and ship owners. As a major membership of the "ShenZhen Offshore Aid Emergency Center", Greensea established an oil spill emergency quick response system, including a large Warehouse stored anti-pollution materials and equipments inside Yantian port, which can meet the requirements against oil pollution in time and effectively.
Popularity can only show the glory in the past. As one of the most comprehensive harbor service companies, Greensea will never forget the spirit of "Safety, quality ,environment ,and reputation being first" Greensea is looking forward to cooperation with you and try our best to provide you a more efficient and safer service.

Your choice, Our pleasure! Your trust, Our honor!